About us
The mission of the IAHR Poland YPN is to revitalise the Polish community of water-environmental scientists and practitioners, and in particular early-career researchers. The Poland YPN also aims to promote awareness on hydro-environmental issues and create a roundtable for ideas and innovation, knowledge-exchange and collaboration.
Activities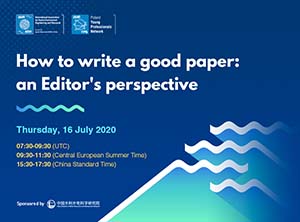 'How to Write a Good Paper: An Editor's Perspective': playback of webinar now available
IAHR Poland YPN together with Prof. M. Ghidaoui, editor in chief of the Journal of Hydraulic Research (Taylor & Francis), one of the flagship journals of IAHR, organized this free webinar on Thursday 16 July.
A full recording of the webinar is now available online.
Kick-off meeting
The kick-off meeting of the IAHR Poland YPN took place on 14 January 2020 at the Polish Institute of Geophysics (PAS), Warsaw.
Young researchers from five research institutes and universities from around Poland participated, thanks also to a virtual meeting room provided by the Institute. Main activities for this first semester will be organising supporting events for the IAHR Europe Congress. Besides this, other meetings and webinars are also in the plans with ideas to revitalise Polish early-career researchers in the water-environmental sector.
Follow us