Morfodinámica y gestión de los sedimentos - Un breve vistazo a cómo hacer frente al legado del desarrollo de las vías fluviales en Alemania / Morphodynamics and sediment management - A brief glimpse into coping with the legacy of waterway development in Germany
Prof. Dr. Ing. Nils P. Huber (BAW, head of section River Engineering, Department Inland Areas, Federal Waterways Engineering and Research Institute (Bundesanstalt für Wasserbau), Germany)
Espanol: Desde principios del siglo XIX, los grandes ríos de Alemania se han ido embalsando cada vez más, encuzándose y rectificándose, como por ejemplo para la navegación, la protección contra inundaciones, la recuperación de tierras agrícolas, la urbanización y la generación de energía hidroeléctrica. Como resultado, la morfología y la morfodinámica de los ríos han cambiado significativamente. La incisión del fondo del cauce de los ríos tiene un impacto significativo en los ecosistemas ribereños y de llanura de inundación. La agradación del lecho afecta a la navegabilidad y a la protección contra las inundaciones. La gestión de los sedimentos en las vías fluviales alemanas abarca desde las frecuentes campañas de dragado de los canales hasta los grandes planes de alimentación con sedimentos artificiales. En la presentación se dará una idea de la medida en que las intervenciones humanas pasadas y presentes en los ríos requieren medidas de seguimiento en el área de la gestión de los sedimentos y la adaptación al encauzamiento de los ríos. Se presentarán los esfuerzos realizados en el río Rin al respecto.
English: Since the beginning of the 19th century, Germany's large rivers have been increasingly dam-med, trained and rectified for e. g. navigation, flood protection, reclamation of agricultural land, urbanization and hydropower generation. As a result, the morphology and morphodynamics of the rivers have changed significantly. River bed incision significantly impacts riparian and floodplain ecosystems. Bed aggradation affects navigability and flood protection. Sediment management on German waterways ranges from frequent fairway dredging campaigns to large artificial sediment feeding schemes. The presentation will give an insight into the extent to which past and present human interventions in rivers require follow-up measures in the areas of sediment management and adaptation of river training. Impressions of efforts on the Rhine River are given.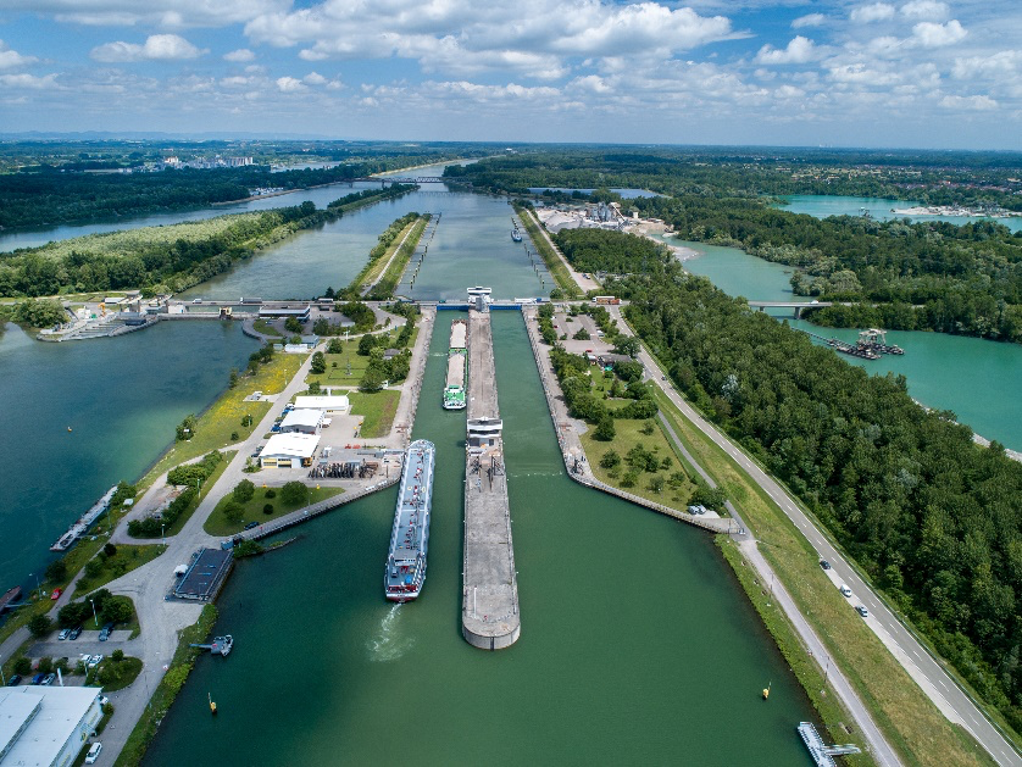 Figura 1: Iffezheim barrage on the River Rhine: artificial sediment feeding to counter limited sediment continuity (© BAW, Germany).
Figure 1: El barraje de Iffezheim en el río Rin: alimentación artificial de sedimentos para contrarrestar la limitada continuidad de los sedimentos (© BAW, Alemania).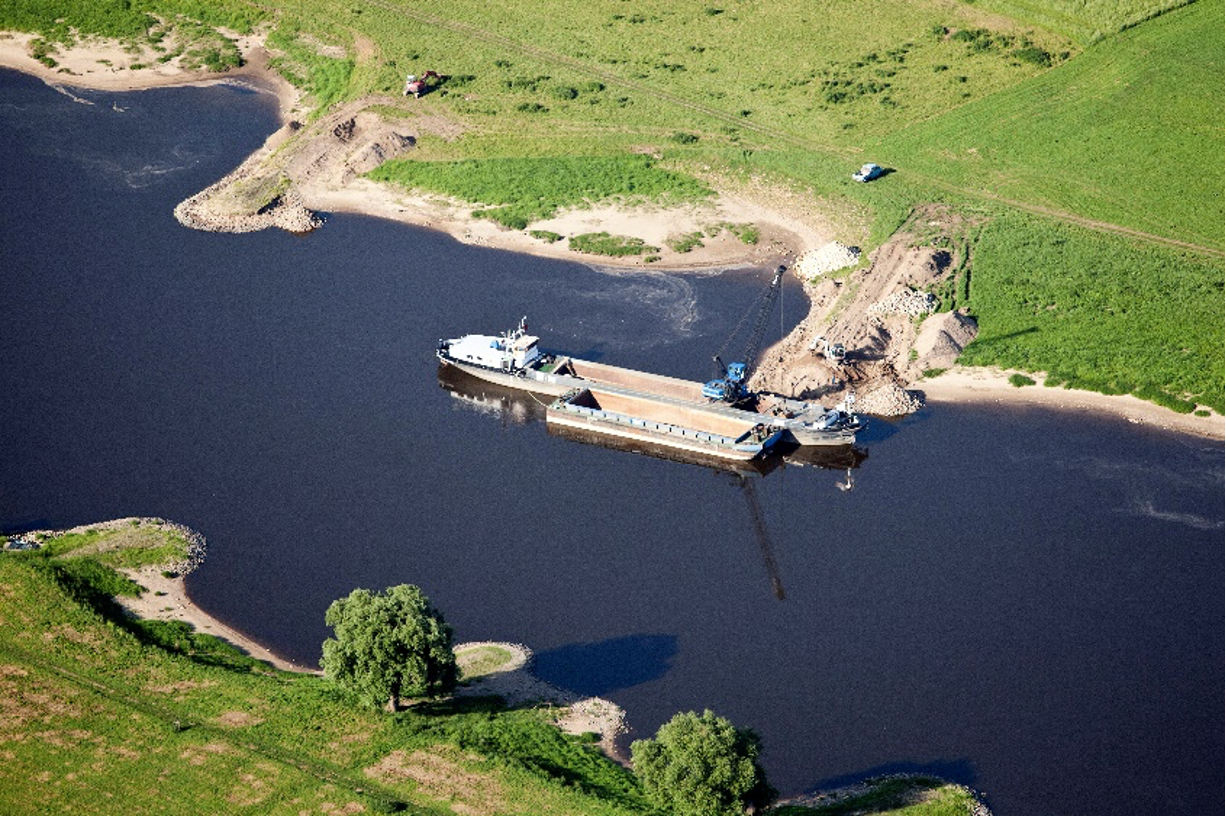 Figura 2: Mantenimiento de la vía fluvial en el río Elba (© A. Hilgers & WSA Dresden, Alemania).
Figure 2: Waterway maintenance on the Elbe River (© A. Hilgers & WSA Dresden, Germany).