Vision, scopes and research focuses

Our aim is to provide with a framework to the transient group community within IAHR association. To the date, there are no other international research associations with a specific representation to hydraulic transients. Eventually, our vision is to organize individual IAHR symposiums or conferences on transients and start to have a sub-theme or a theme on transient in future IAHR congress.
The main focus areas of the working group include:
Transient waves theory in hydro-systems

Hydro-system diagnosis by means of transient waves

Waves-structure interaction in hydro-systems

Geysers in storm-water and combined sewer systems

Computational transient flows modeling (in closed or opened conduit flows)

Transient-turbulent flows (in closed or opened conduit flows)

Field works: case studies, practical applications and projects
Proposed leadership team members
Chair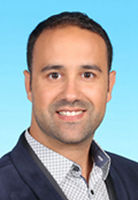 Dr. Moez Louati
The Hong Kong University of Science and Technology
Hong Kong, China
Co-chair

Prof. Silvia Meniconi
University of Perugia
Italy
Member: Dr. David Ferras

Member: Prof. Ling Zhou

Member: Dr. Juliana Kaiber Da Silva

Member: Mr. Muhammed Waqar
Advisors for the working group on transient flows
Background
Hydraulic transient is known as the rapidly changing flow inducing pressure waves in closed conduits or open channel systems. This engineering field, which is important for system design and recently found to be valuable for system diagnosis, is being studied by over 500 researchers around the world. In fact, the records show that the 2nd most submissions of papers to the Journal of Hydraulic Research (JHR) are in the topic of hydraulic transients (after sediment transport). Unfortunately, none of the current IAHR conferences/symposiums are dedicated to such field, and there has never been a theme or sub-theme on transient flows in past IAHR congresses.
Recently, Prof Silvia Meniconi and Prof Moez Louati organized two successful sessions on transient in pipes in IAHR congress in 2017 (KL) and 2019 (Panama). These two special sessions had over 40 participants and included keynote lectures from top professors in hydraulic transients (including Prof. Bryan Karney, Prof. Hanif M. Chaudhry, Prof. Jim Liou, Prof. Bruno Brunone, Prof. Mohamed S. Ghidaoui). This marked a clear indication that there is an interest for a special theme on transient flows that could bring the transient community together within IAHR. Consequently, a request for a working group on transient flows was proposed and accepted in April 2020 to be held under the technical committee on fluid mechanics.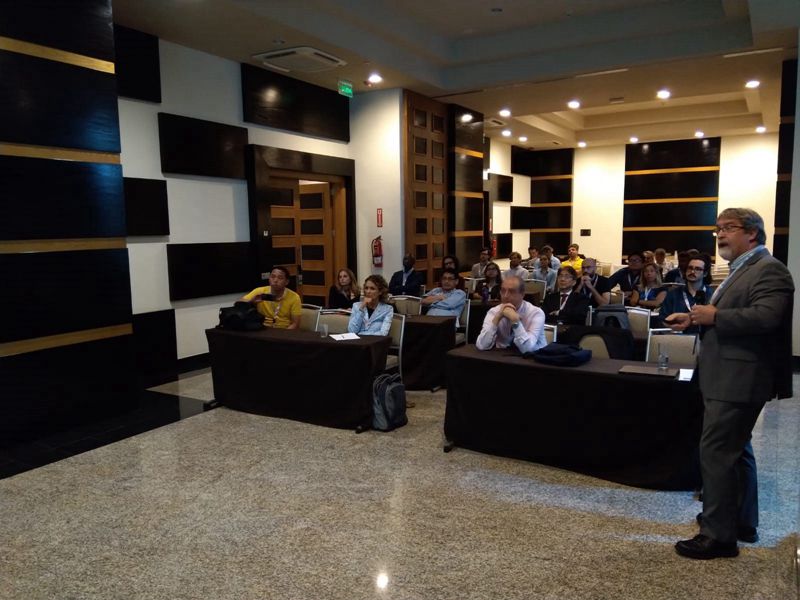 Figure 1 Prof. Bryan Karney during his keynote lecture in the 38th IAHR World congress, Panama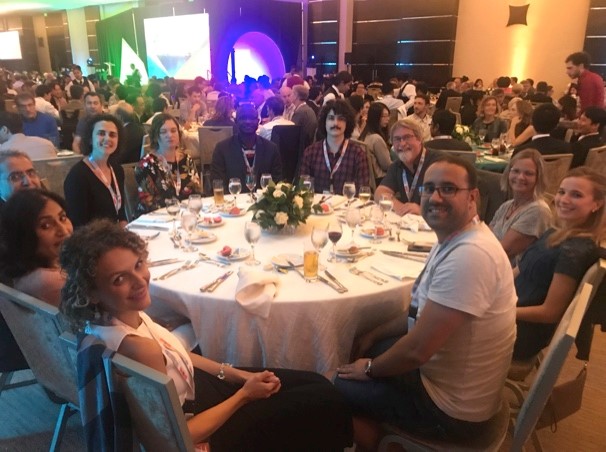 Figure 2 A good selection of the transient group during the galla dinner of the 38th IAHR World congress, Panama

Activities
Past activities:
Organizing the 1st special session on Transients in pipes, 37th IAHR World congress, KL-Malaysia, 13-18 August 2017.

Organizing the 2nd special session on Transients in pipes, 38th IAHR World congress, Panama city-Panama, 1 and 6 September 2019.
Upcoming activities:
Organizing the special session on Transients in pipes, 39th IAHR World congress, Granada-Spain, 4-9 July 2021.
Resources and links
Paper collection of the 2nd special session on Transients in pipes (link: TBA)

Interview with Prof. Silvia Meniconi (NewsFlash World) (link: TBA)
Contact
For any inquiry about the Working Group on Transient Flows, please send an email to TFWG.IAHR@gmail.com.